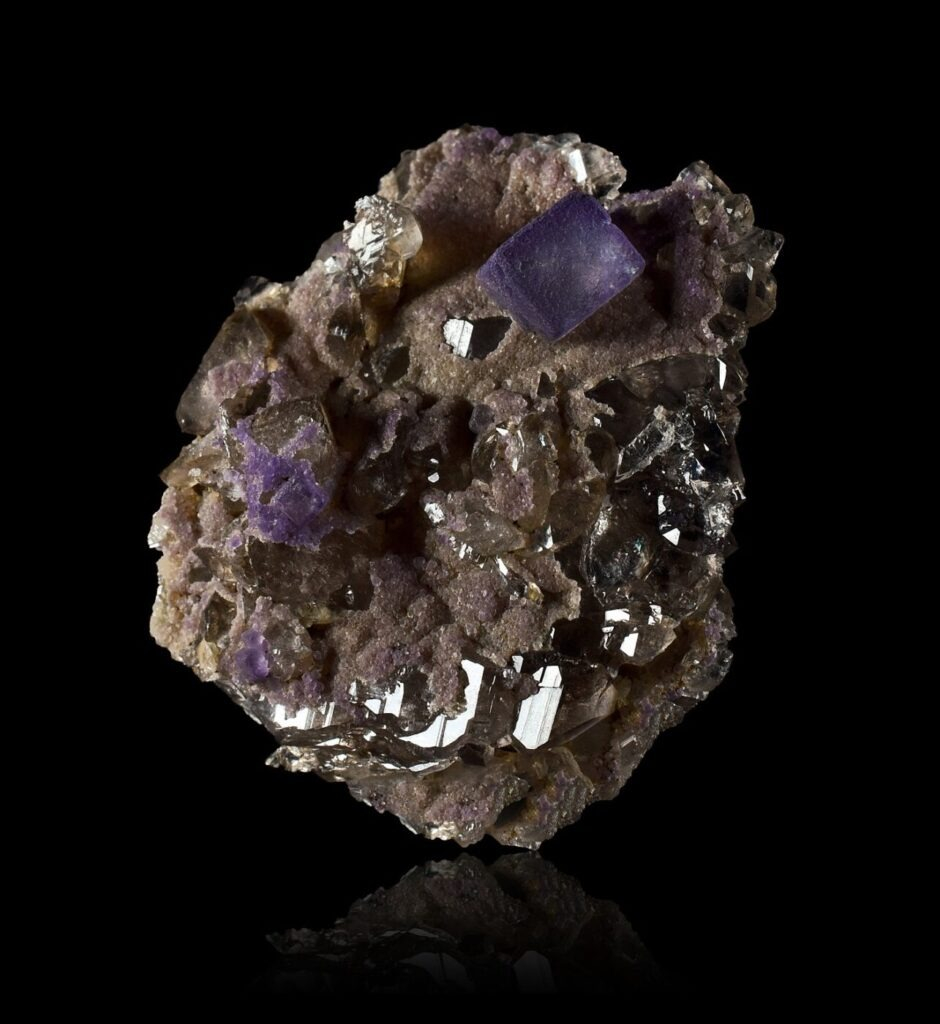 Purple fluorite cubes on smoky quartz from the Aiguille Verte, (Arête du Moine) Mont Blanc Massif, Chamonix, France. While pink fluorite is rare in the French Alps, purple and green ones are even harder to find. This specimen comes from the 2016 find, related in the 50th Extra Lapis magazine.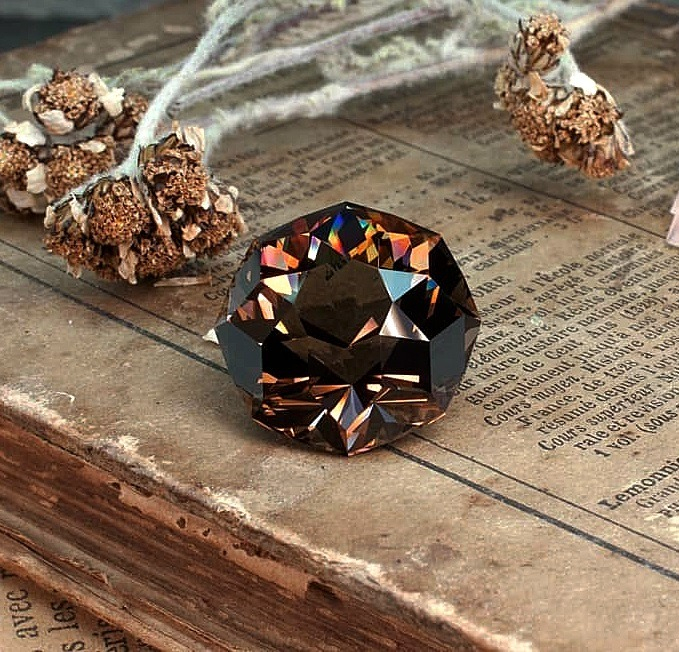 One of the latest addition to my collection: a lovely 30 ct smoky quartz from the Aiguille Verte, Mont-Blanc. It was faceted by a local crystal hunter and friend of mine. More of its amazing work in the "links" section! Photo Copyright © Charles D.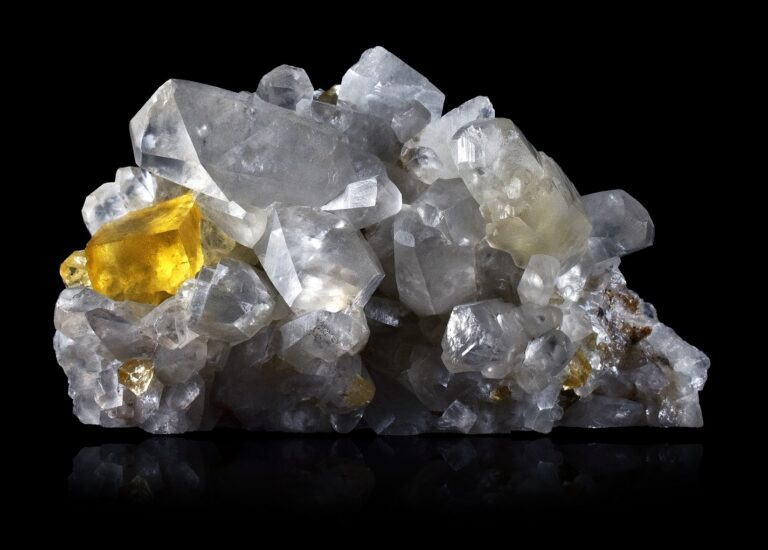 This old specimen consists of some yellow Fluorite cubes on Calcite crystals from Engihoul-Antinne, Engis, Liège Province, Belgium. Yellow fluorite is scarce in Belgium. This one was found in 1889 !
Faden Quartz from Sarolay, Liège Province, Belgium. These specimens are pretty small (3cm max) but quite rare for the locality.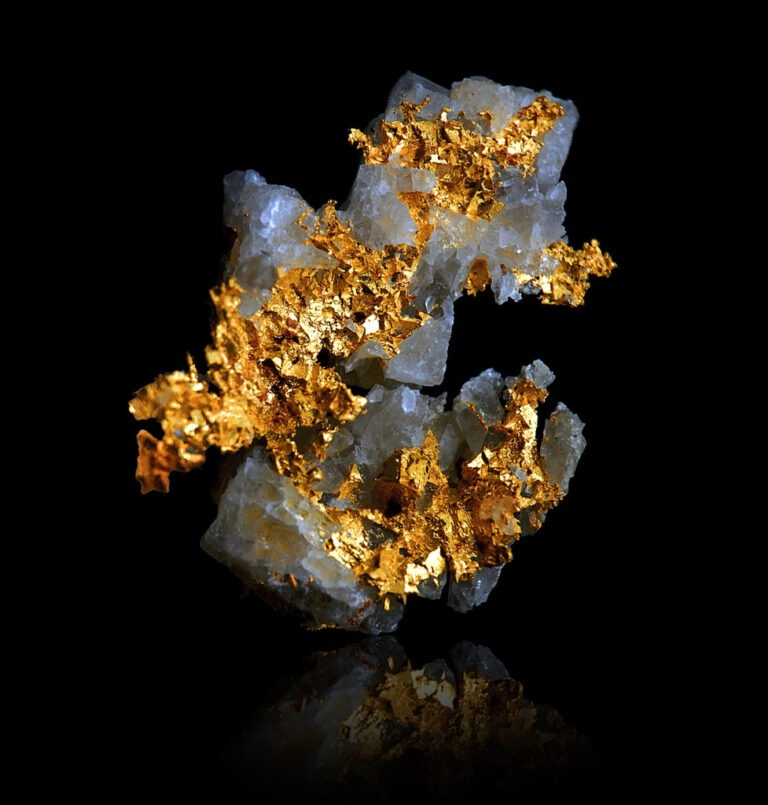 Crystallized gold on quartz from the Brusson Mine, Brusson, Ayas Valley, Aosta Valley, Italy. The mine is now closed and these specimens become very hard to find by collectors.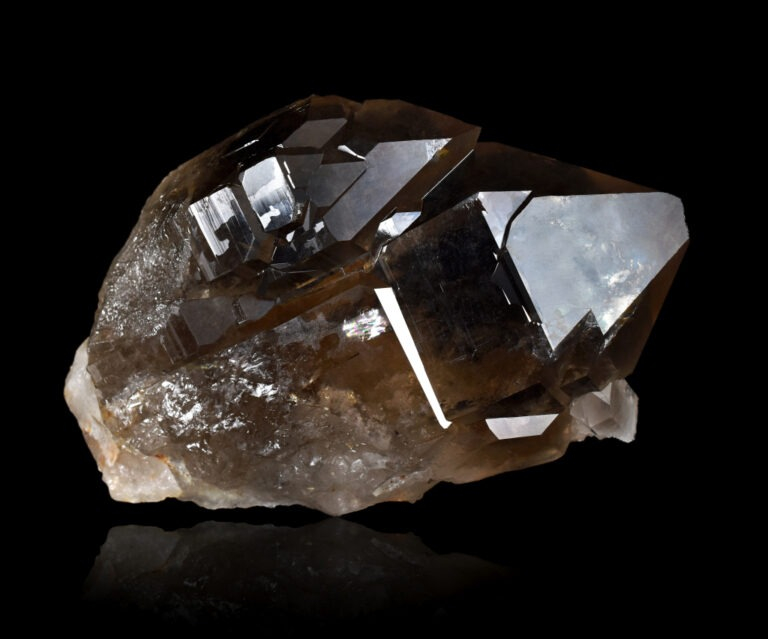 Scarce gwindel quartz from a very uncommon locality: Budinarci, Macedonia. Only a handful of these were found in the early 1990's.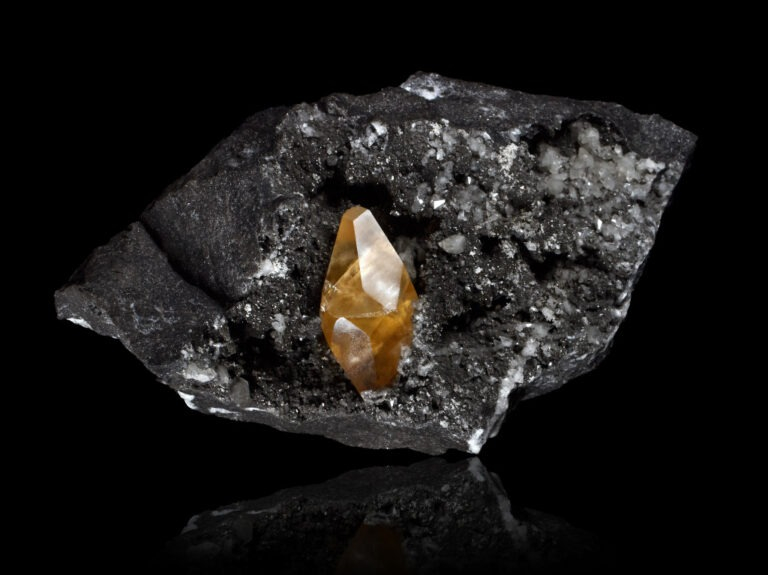 Golden scalenohedral calcite on matrix from the Gralex Quarry in Beez, Namur Province, Belgium.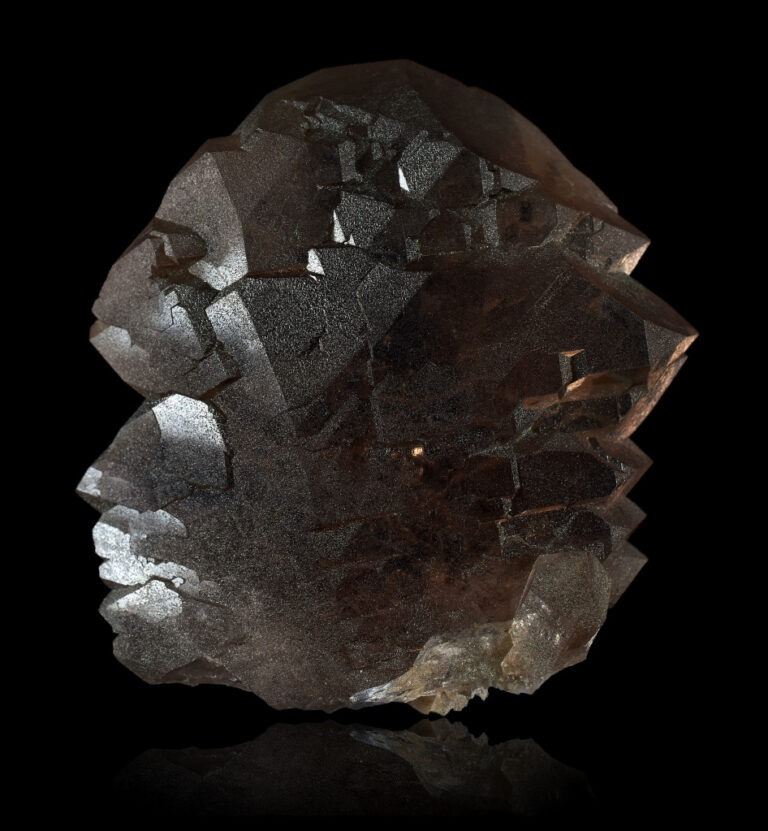 Pretty classic gwindel smoky quartz with light chlorite from La Dent du Geant, Mont-Blanc, Chamonix, France. The shape of this gwindel is typical of the Mont-Blanc gwindels, less aerial than the Swiss specimens.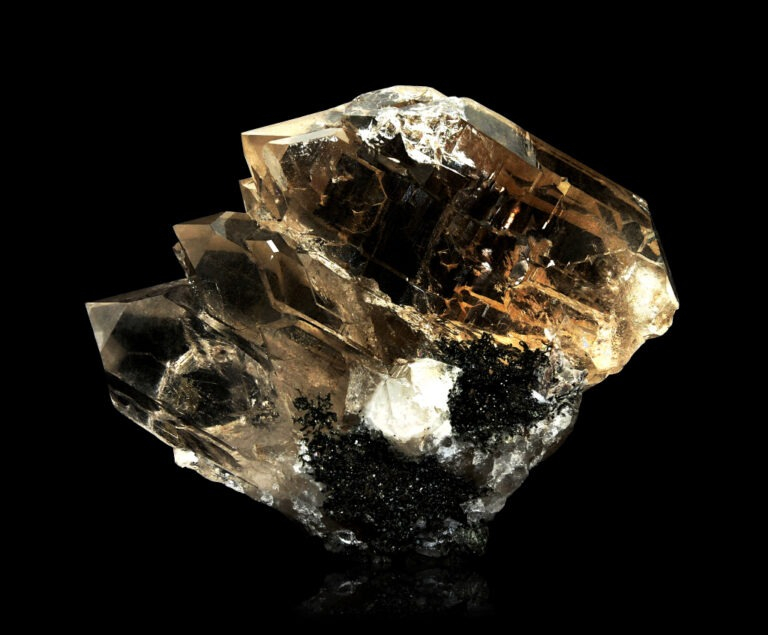 Twisted smoky Quartz " Gwindel " from the famous Dodo Mine, Saranpaul, Prepolar Ural, Siberia, Russia. Dodo and Puiva mines have produced some of the best gwindels in the world, even if they are not as famous than the European specimens.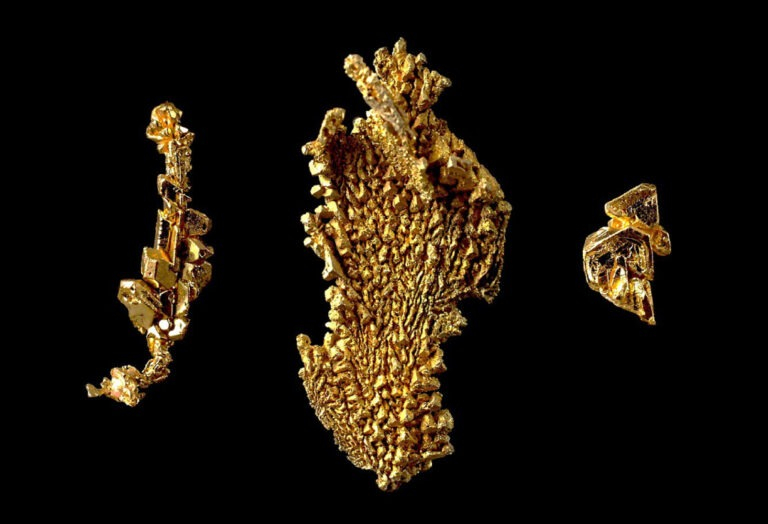 Crystallized Gold specimens from the famous Round Mountain Mine, Nye Co., Nevada, USA. Crystallized gold is probably the rarest gold form that youc an find on Earth.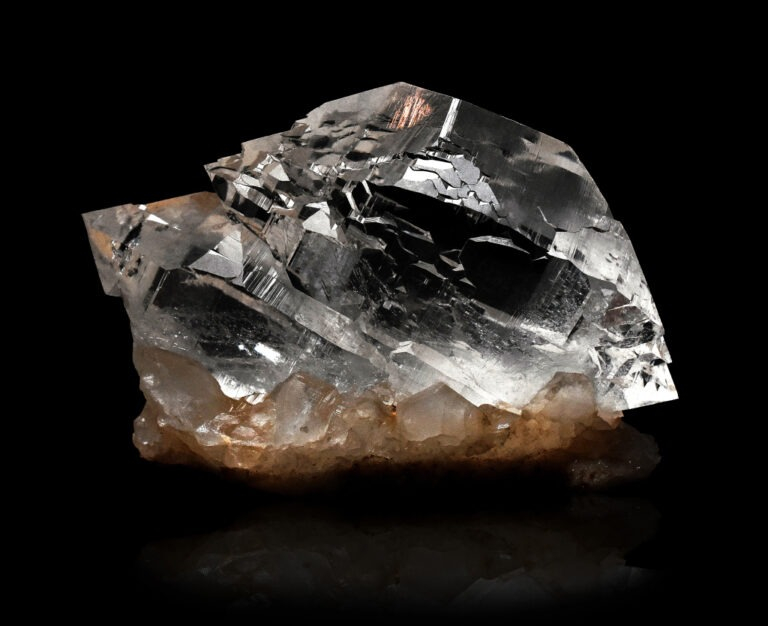 While most of the gwindel Quartz come from the Swiss or French Alps, this one comes froma rather rare locality: the Sainj Valley, Kullu District, Himachal Pradesh, India.
A nice golden scalenohedral calcite on chalcopyrite-covered matrix from the Gralex Quarry in Beez, Namur Province, Belgium.
Opalized bivalvia clam shell from the Lower Cretaceous was replaced by precious opal. It comes from the world-famous Coober Pedy locality, Central North, South Australia, Australia. The fossil comes from an early Cretaceous formation (135 Million Years ago).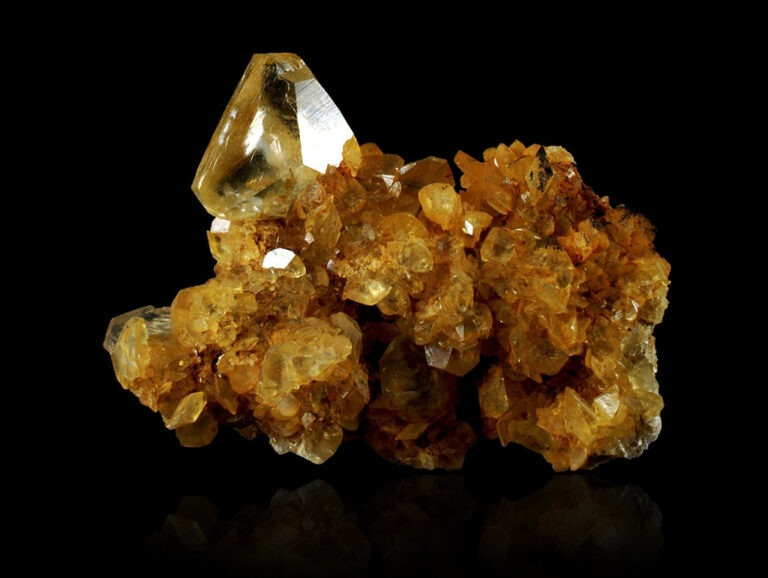 Calcite form the La Sambre quarry in Landelies, Montigny-le-Tilleul, Hainaut Province, Belgium.
Scepter Amethyst on matrix from Saurüssel, Mörchner area, Zemmgrund, Zillertal, North Tyrol, Austria.
Golden Calcite crystals from the Gralex Quarry in Mont-sur-Marchienne, Charleroi, Hainaut Province, Belgium. This quarry has produced some of the best Belgian calcites but is now flooded.